Burlington, Iowa – Cleanup at the Iowa Army Ammunition Plant (IAAAP) is well under way for its third season. Work began in mid-April and is projected to continue through the end of November. The S3 continues processing material with an efficiency rate well above 90%.  Due to the location of the project, down time due to weather is inevitable. To keep the project on schedule, the ISO crew remains proactive to the needs of the site by ensuring there's no down time due to ISO operations, without sacrificing regular maintenance and quality controls.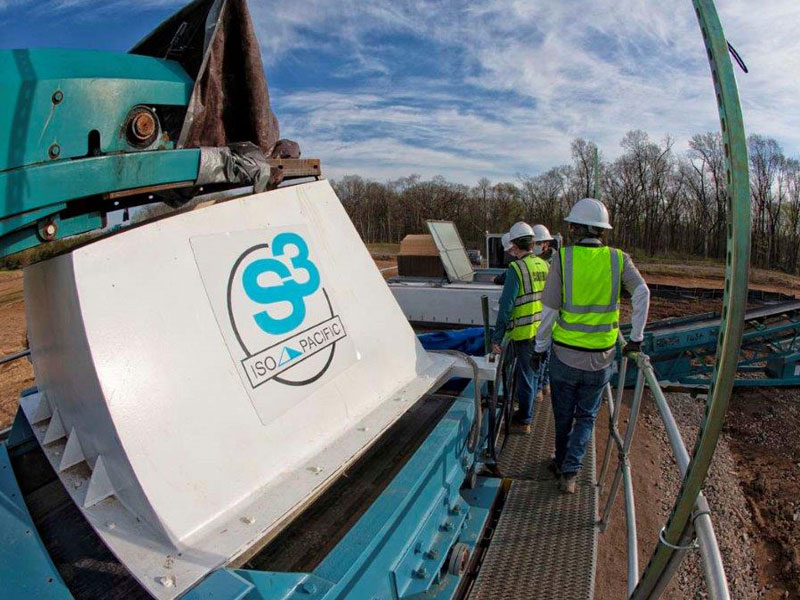 ISO continues to contribute to this projects success by staying ahead of schedule without compromising safety. For the three years while ISO has been on site, IAAAP maintained an impeccable safety record with an accident-free work environment. ISO has broken several records while at IAAAP but is most proud of its safety culture and reputation. Vice President of Operations, Scott Dillon, remains diligent in providing regular safety training to ensure operators maintain a safe working environment while deployed in the field.
ISO's fourth season at IAAAP will start spring of 2022 and is anticipated to be the most productive year to date. ISO looks forward to building mutually beneficial relationships with our business partners and continuing to provide excellent service while saving the client money along the way.
August 2021