We provide 100% Survey, with 0 volume averaging.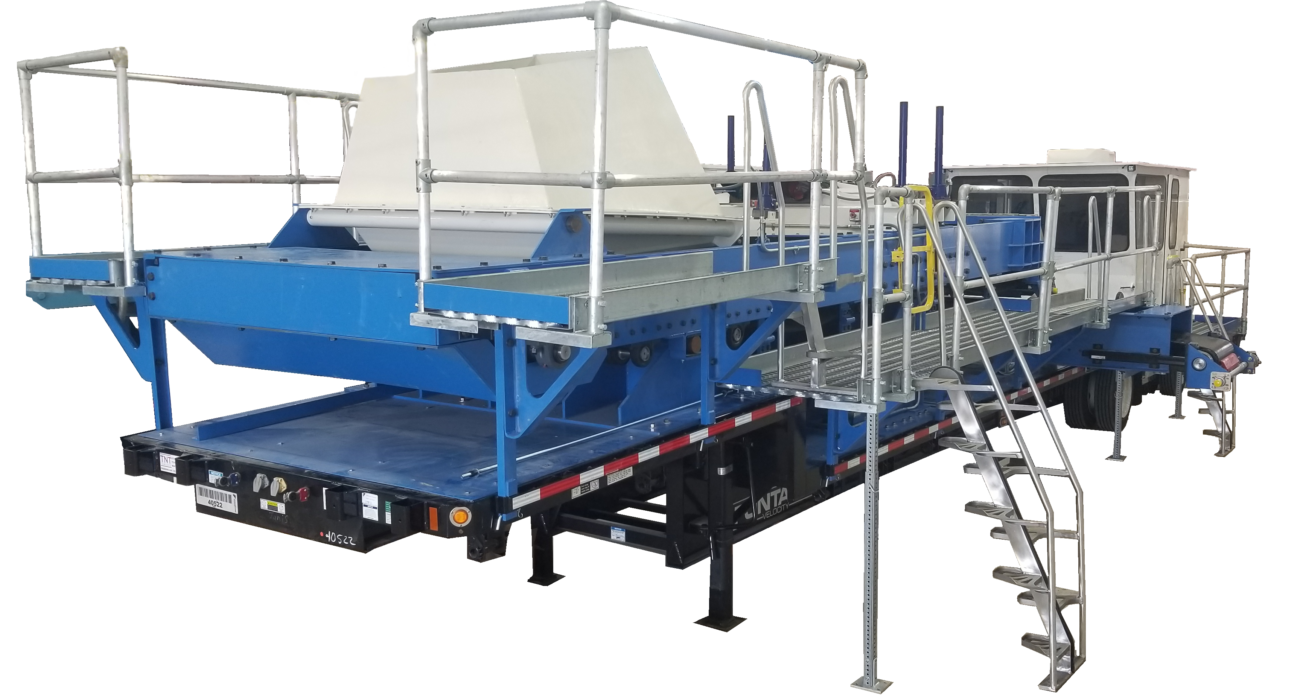 ISO-Pacific offers the most sensitive, reliable, and efficient soil-sorting technology available. ISO's patented S3 design and operational characteristics offer our customers the following benefits, none of which are found in total in any other system or company:
Maximum mechanical reliability
Unparalleled quality control features
Unmatched field detection sensitivity
Rapid calibration time
Customer-Friendly data reporting
Mobilization/demobilization costs half of current industry
Ability to sort a variety of soils and materials
Sortable Materials
Soil types, include but are not limited to; wet clay, gravel, sand, ash rubble, construction debris, etc.
Other material, included but not limited to; plant materials, metals, brick, foodstuffs, NORM scales, and more.
The benefits of nearly three decades of soil sorting experience and lessons learned have been built into our machine. The S3 is designed to handle a wide variety of soil types and their problem characteristics, including high moisture content, high plasticity, poor gradation, shear stresses and physical interference from organic matter and tramp debris, and many other phemonema associated with soil sorting.
Soil Sorting System (S3) Technology
ISO entered this industry with its Soil Sorting System (S3), a revolutionary improvement in the technology used to provide volume reduction for contaminated sites. The patented S3 is an automated system that can detect and extract contamination from otherwise clean soil. The use of the S3 will reduce schedule time, lower transport and disposal costs, and facilitate stakeholder confidence due to the extensive data collection.
The ISO-Pacific S3 utilizes a 72″ wide sorter belt, which can accommodate a layer up to five inches in depth. The material is conveyed below the detector array in a thin layer whose depth and density are matched to the photon emission and attenuation characteristics of the contaminant of concern. There are no 'guess-timates' of attenuated subgrade activity that cannot be seen as with in-situ walkover scanning surveys.
100% coverage means that the entire volume of the soil has been covered by the field-of-view of the scanning instrument and provides a high level of confidence that all areas of elevated activity will be identified. Scanning with 100% coverage with the S3 is much less expensive than finding areas of elevated activity later in the survey process. Production volumes range from 40 to 100 cubic yards per hour.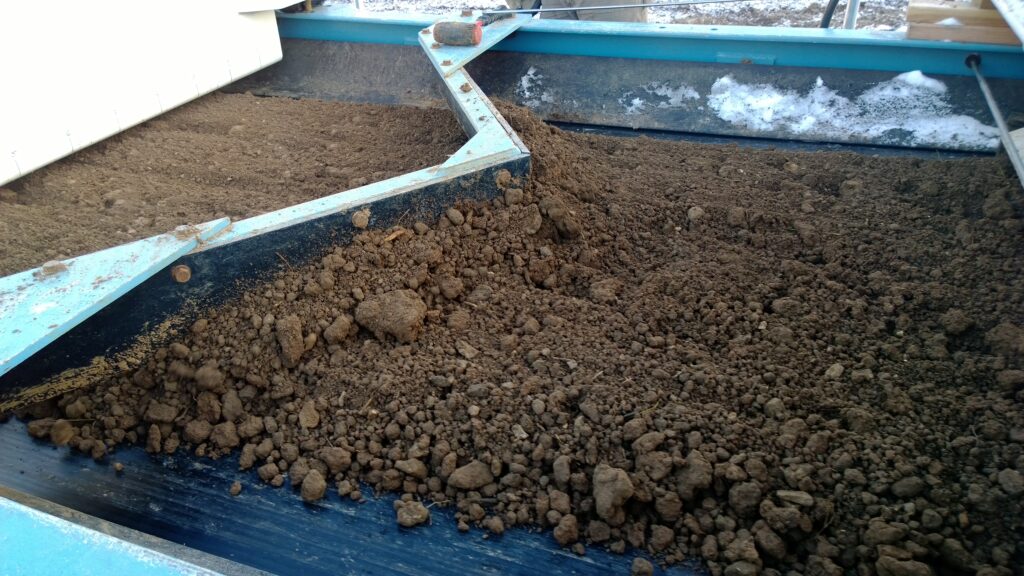 A hallmark of ISO-Pacific's platform creation strategy is customization. High-performance detectors are specifically chosen and placed in array formats tailor-made to our client's needs. Previous arrays have included options such as: specially-shaped tungsten wells for each detector; added "shadow" shield flat plates which helps to attenuate any photon emissions reaching detectors from the ground below the S3; methods to ensure the array is temperature-controlled and monitored for humidity. ISO develops detection arrays with the project conditions in mind to ensure client savings and no contaminant is missed.
The S3 adheres to all MARSSIM-prescribed quality assurance and quality control directives for a detection system. Calibration is performed on-site, upon arrival, using the counter manufacturer's automated calibration software. The S3 cannot operate until the S3 operators have satisfied the software's pre-start calibration checklist. Human errors and bias have been removed from the equation.
Reduce Exposure
Significant health and safety concerns can arise during any radiological survey – including the potential industrial hazards commonly found at any construction site. Using the S3 can help to minimize, avoid and even eliminate these potential safety hazards.
The S3 was designed to mitigate dust concerns from its inception. Nearly every portion of the plant is sealed or enclosed to provide positive dust control during operations.
Historians
Multiple software historians constantly record information and allow for simple and accurate preparation of shipping manifests and daily reports.