Richland, WA – ISO-Pacific Remediation Technologies (ISO) is pleased to announce that Ann E. Burke has joined the firm as Vice President of Business Development. She was hand-picked by the company's Board of Directors and officially became part of the ISO team on June 14, 2021.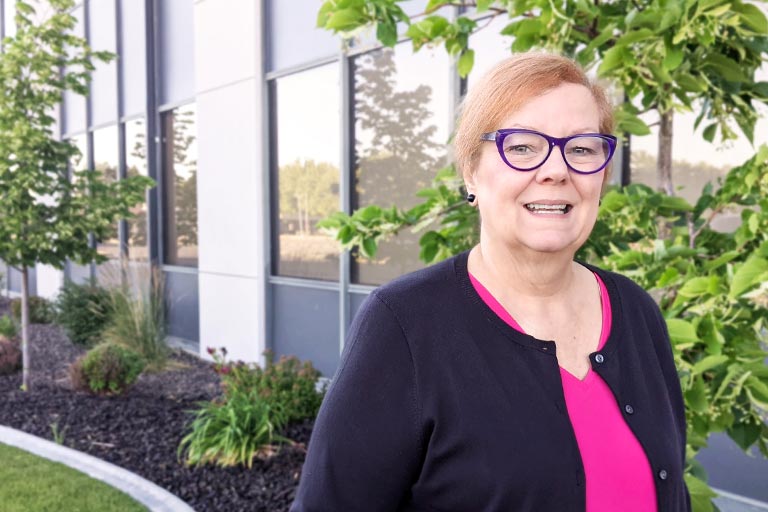 With over 25 years of experience in the remediation industry, Burke has an accomplished performance history in Capture Management and Business Development which has led to numerous awards in the private and federal sectors. She will lead the ISO team in the fostering of new and established business relationships, establishing teaming partners, and generating sales while developing solutions to clients' needs.
Previously, Burke became acquainted with the company when ISO was a team member to a former employer of hers. Burke's decision to join ISO's team is summed up in her own words:
"The way ISO-Pacific ran a successful project; their advanced and much needed remediation technologies and the great people–all made the decision to join ISO-Pacific an easy one! I look forward to letting potential clients know all the great approaches we have for their remediation needs."
Burke has worked on projects related to the Anthrax Response; Katrina Hurricane Response; Emergency Response; various environmental remediation project and radiological remediation at various Department of Defense and Department of Energy sites throughout the United States. She is currently Vice Chair of Conferences for the Small Business COI's Steering Committee within the Society of American Military Engineers (SAME) and Vice-President of the Buffalo District SAME Post.
"Bringing Ann to ISO was an important step in realizing and preparing for the growth in our company," commented Lori Dillon, President of ISO-Pacific. "I feel blessed that she chose ISO and with Ann guiding our business development, I know we have a lot of wonderful things in store." Burke will continue expanding and implementing ISO's business development to maintain ISO's rising success in the remediation industry.