Phoenix, Arizona – It's that time of year again! The 2022 Waste Management Symposia in Phoenix, AZ is here, and we have brought a new machine for the third year in a row for demonstrations. Be sure to stop by our table at Truck Spot C to see our crew and pick up some new ISO swag.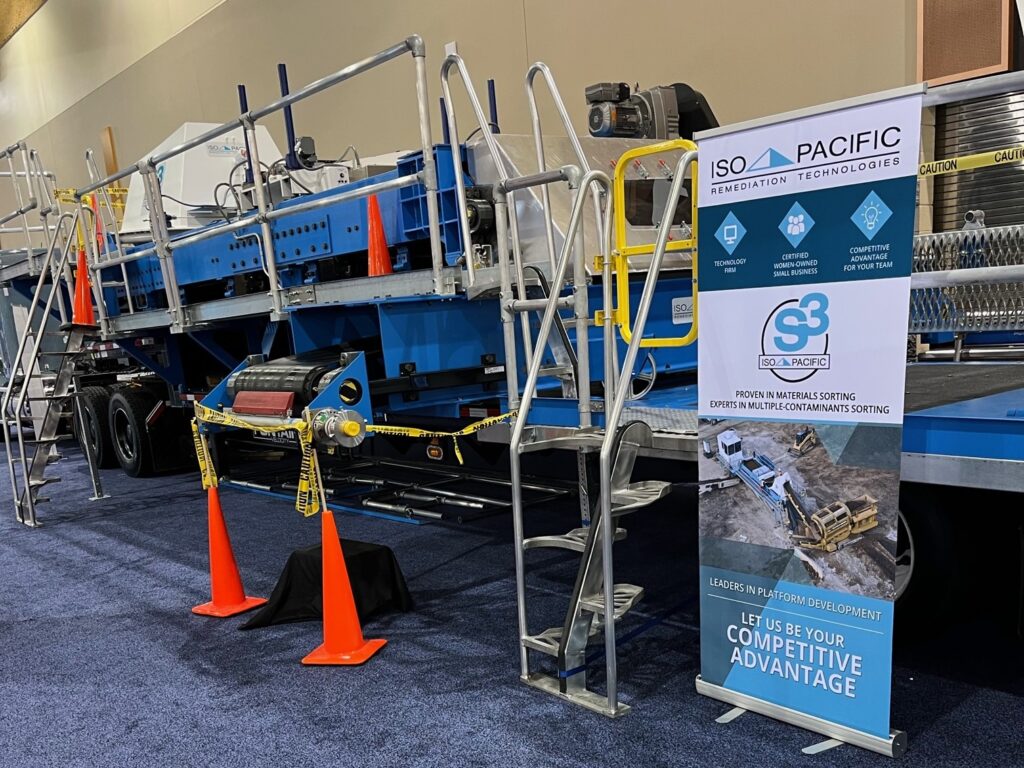 Not only will ISO be bringing a new machine and amazing swag, ISO will also be participating in two technical session this year. We are thrilled to share our experiences and revolutionary technology with those attending WMS 2022 this year.
Dr. Brian Young, Ph.D. will be speaking during Formally Utilized Sites Remedial Action Program (FUSRAP) and US Army Corps of Engineers Projects (Session 22) on March 7th at 1:50 pm. ISO's progress on material sorting and future at Iowa Army Ammunition Plant (IAAAP) is anticipated to be presented by Dr. Young at 2:20 pm.
Lori Dillon, President of ISO-Pacific, will be participating on the panel Can Technology Really Transform the Ways We Handle Radioactive Waste (Session 73) on March 8th at 3:20 pm. This panel will focus on current and new technologies transforming remediation efforts throughout the industry.
March 6, 2022